Sarah Everts, European Correspondent, Science, Technology and Education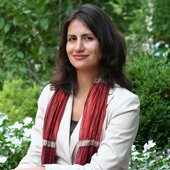 Phone: +49 (0) 30 2123 3740
Fax: +49 (0) 30 4435 4942
E-Mail:
Post: Berlin Germany
Fields of coverage: European molecular sciences and technology; European science policy; Biochemistry in general, including plant chemistry; Environmental chemistry; Nutritional chemistry. Contributor to CENtral Science's Artful Science blog.
Education: B.S. in Biophysics, University of Guelph, Canada; M.S. Chemistry, University of British Columbia, Vancouver, Canada; Master of Journalism, Carleton University, Ottawa, Canada.